The Mead Witter School of Music is pleaded to announce that Peter Dominguez (Double Bass) and Conor Nelson (Flute) have each accepted faculty appointments beginning fall 2020. In addition, Mariana Farah (Choirs) will begin her appointment as Director of Choral Studies in August 2021.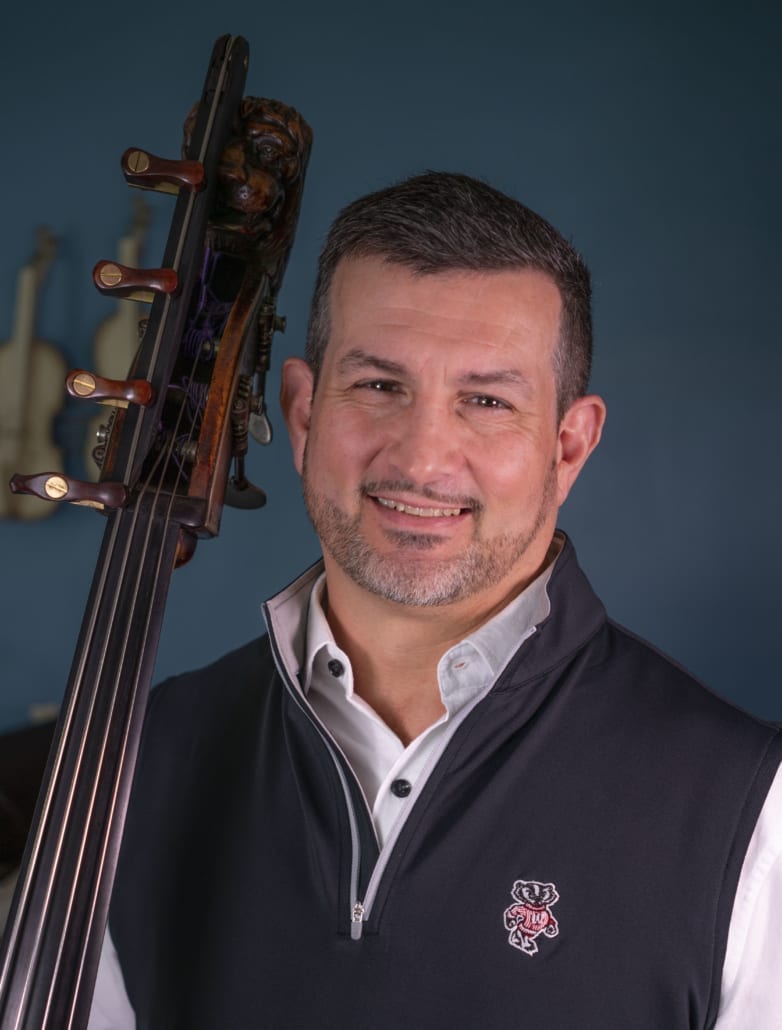 Peter Dominguez
Professor of Double Bass and Jazz
Mead Witter School of Music
Peter Dominguez grew up in Milwaukee, Wisconsin participating in the Music for Youth Orchestras, and performing with his father, pianist and singer Frank DeMiles. His teachers included Willard Feldman and Clyde Russell, Peter went on to study with Roger Ruggeri and Richard Davis at the University of Wisconsin, Madison, where he earned his baccalaureate and masters degrees with a teaching assistantship 1980-82.
In 1981 he was the first recipient of the Milton J. Hinton scholarship competition award.  A teaching assistantship and doctoral studies with Dr. Lucas Drew at the University of Miami, Coral Gables followed in 1982-84. Eventually securing positions in both the Florida Philharmonic and Michigan State University, Peter chose MSU, served as Professor of Double Bass and Jazz Studies 1984-96, and was instrumental in developing their Jazz Studies program.  During his Michigan years, he continued studies with Robert Gladstone and performed with the Detroit Symphony.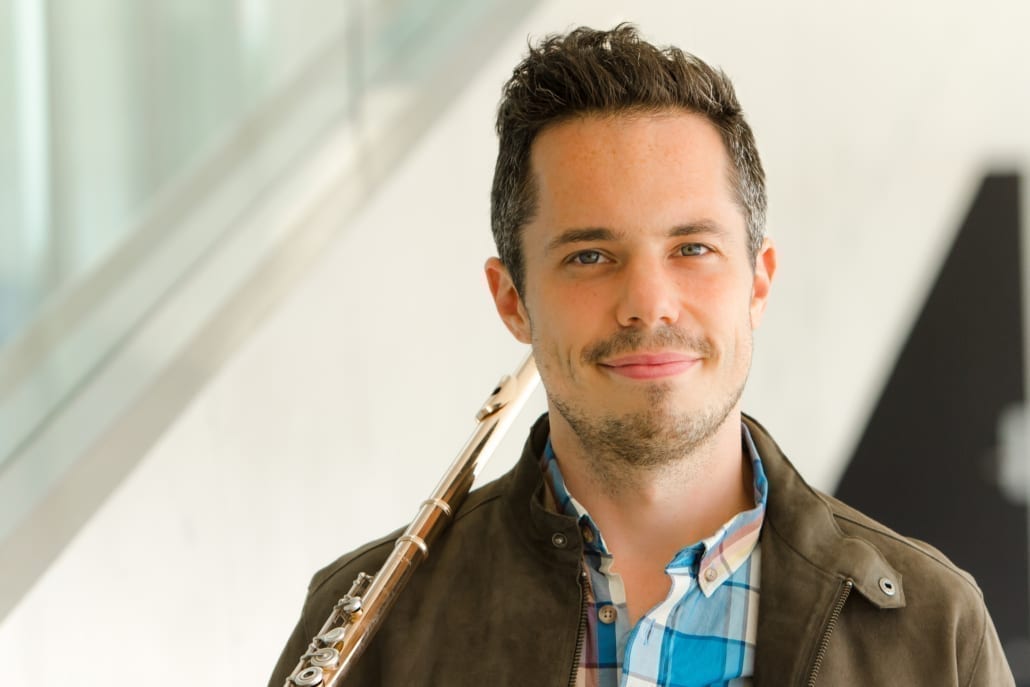 Conor Nelson
Assistant Professor of Flute
Mead Witter School of Music
Conor Nelson gave his New York recital debut at Carnegie Hall's Weill Recital Hall and has appeared frequently as soloist and recitalist throughout the United States and abroad. Solo engagements include performances with the Minnesota Orchestra, the Toronto Symphony Orchestra, and numerous other orchestras. The only wind player to win the Grand Prize at the WAMSO Young Artist Competition, he also won first prize at the William C. Byrd Young Artist Competition. In addition, he received top prizes at the New York Flute Club Young Artist Competition, the Haynes International Flute Competition as well as the Fischoff, Coleman, and Yellow Springs chamber music competitions.
A recital at the Tokyo Opera City Hall with percussionist Ayano Kataoka received numerous broadcasts on NHK Television. Their CD entitled, Breaking Training was released on New Focus Recordings (NYC). His second CD, Nataraja with pianist Thomas Rosenkranz is also available on New Focus.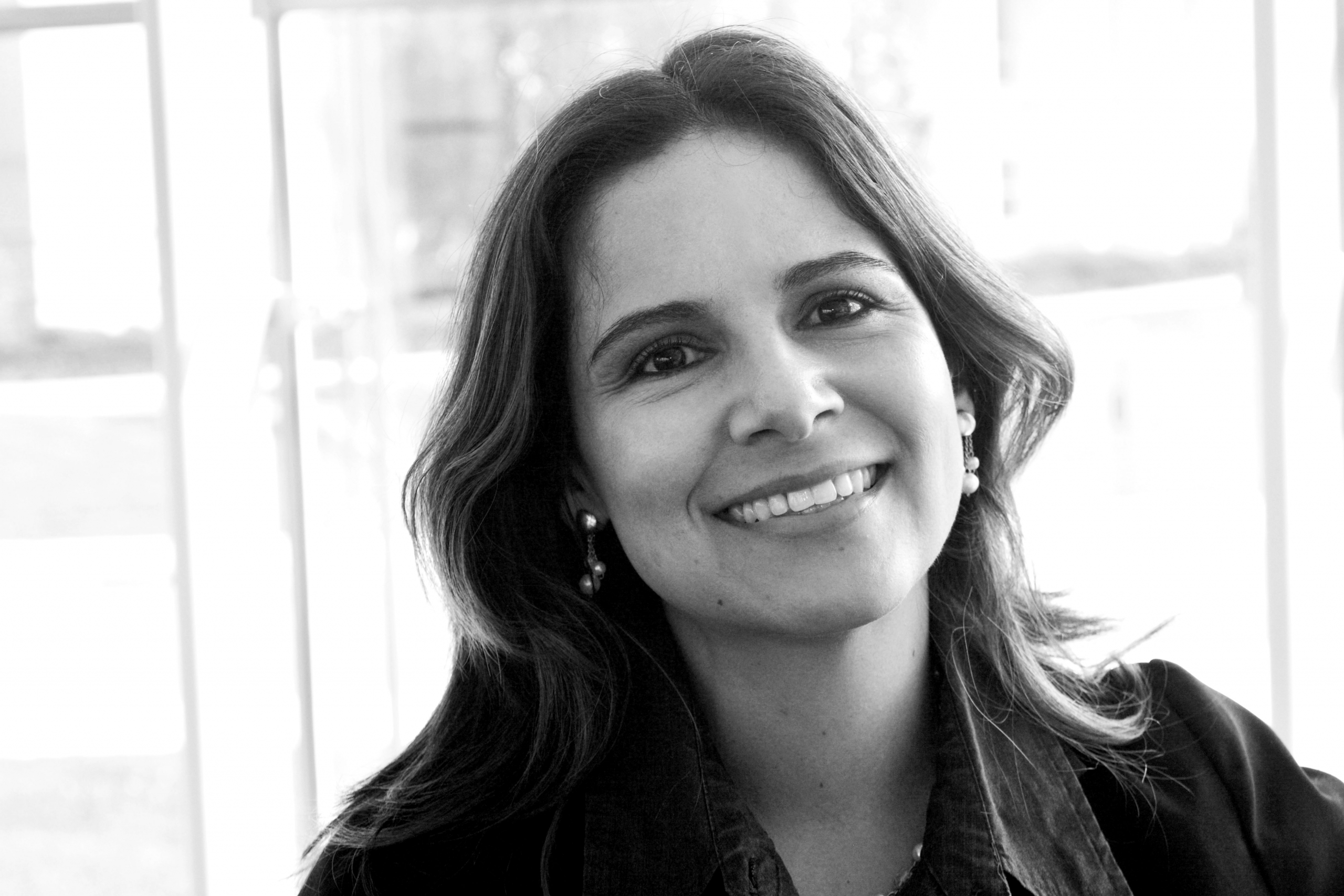 Mariana Farah
Director of Choral Studies
Mead Witter School of Music
Mariana Farah is the Associate Director of Choral Activities at the University of Kansas, where she teaches courses in graduate choral literature and conducting, directs the KU Concert Choir and Women's Chorale, and helps oversee all aspects of the choral program. Born in Brazil, Farah received her Bachelor of Music from the Universidade Estadual de Campinas, Master's degree from the University of Iowa, and her DMA from the University of Missouri-Kansas City. Her choirs have successfully performed at the Missouri and Kansas Music Educators Association conventions and at the 2008 and 2018 Southwestern ACDA conferences.
Farah's research focuses on Brazilian choral music, particularly the a cappella choral works of Ernani Aguiar (b.1950). Her edition of Aguiar's Três Motetinos No.2 has been published by Earthsongs, and she expects to introduce more of his music to the United States through performances, recordings, editions, and future publications of his unknown choral literature.