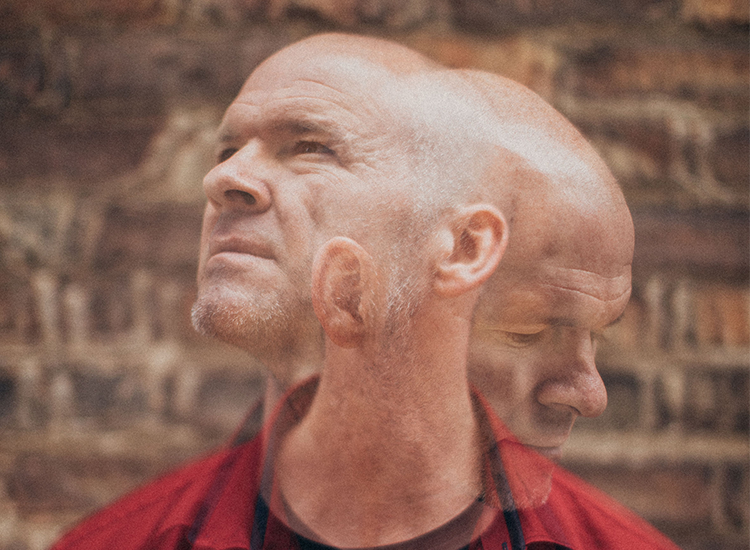 The Office of the Vice Chancellor for Research and Graduate Education has announced that Professor of Trombone Mark Hetzler is one of 26 faculty winners of the Vilas Associates Competition. The competition recognizes "new and ongoing research of the highest quality and significance." The award is funded by the William F. Vilas Estate Trust.
"I am proud to have received this award," Hetzler said. "The project is called Pulcinella Reimagined and it feels pretty ambitious. Essentially, I plan to use a classic ballet as the inspiration to produce a contemporary performance piece in various formats."
In a collaboration with members of Hetzler's band Mr. Chair and LA-based producers Amy Ryerson and Selena Moshell, the goal is to reimagine Igor Stravinsky's ballet score Pulcinella and the commedia dell'arte stock characters on which the ballet is based to produce an audio recording, a short film, and a live concert production.
In reimagining the musical aspects of Stravinsky's musical score to Pulcinella, Hetzler and collaborators inspired to consider ways to use the commedia dell'arte stock characters featured in Pulcinella as vehicles to tell a contemporary story. Commedia dell'arte stock characters fit into four categories (servants/clowns, wealthy masters, lovers, and braggarts) and are meant to be easily adaptable to local events, specific regions, and current situations.
In collaborating with producers Ryerson and Moshell, they pitched a plan to lead a creative team in which one guest artist per segment of music (for a total of five guests), in any medium they choose (dance, song, acting, animation, etc.), will tell a unique story that adheres to the overall theme of Pulcinella in modern times. These productions will feature a reimagined version of Pulcinella that focuses on social issues relevant in today's world and features underrepresented voices and perspectives.
In the words of Moshell, this production will be "a series of five vignettes of Pulcinella through modern lenses—how this archaic and archetypal character would exist in the current society today. Ideally, we are seeing this trope in new lights—as a person who identifies as a woman, through a new racial perspective (being Black in America, etc.), as a character navigating issues that the historical Pulcinella never had to experience. What would this mischievous character look like, perform like, act like, what would they have to say in 2021?"
Pulcinella Reimagined involves the creation of a studio recording of Hetzler's band's arrangement of Pulcinella, and the development of this recording into a live concert production and film. Hetzler will be recording the music with Mr. Chair and a collective of nationally recognized vocalists and instrumentalists at a recording studio in Madison, WI.
"What excites me about this project is the collaborative aspect," Hetzler said. "My band Mr. Chair lives for collaborating with all kinds of people: musicians, dancers, actors, artists, film makers, educators, you name it. The subject of Pulcinella seems like a fantastic vehicle for opening doors and inviting in ideas, influences, and inspiration from all kinds of people."
Recipients of the Vilas Associates Competition are chosen competitively by the divisional research committees on the basis of a detailed proposal. Winners receive up to two-ninths of research salary support (including the associated fringe costs) for the summers of 2022 and 2023, as well as a $12,500 flexible research fund in each of the two fiscal years.
"I am very motivated to get things going and beyond grateful to UW-Madison for the support of research endeavors such as this," Hetzler said.
0
0
Eric Murtaugh
Eric Murtaugh
2022-02-04 11:41:58
2022-02-04 12:04:45
Mark Hetzler a Vilas Associates Competition awardee