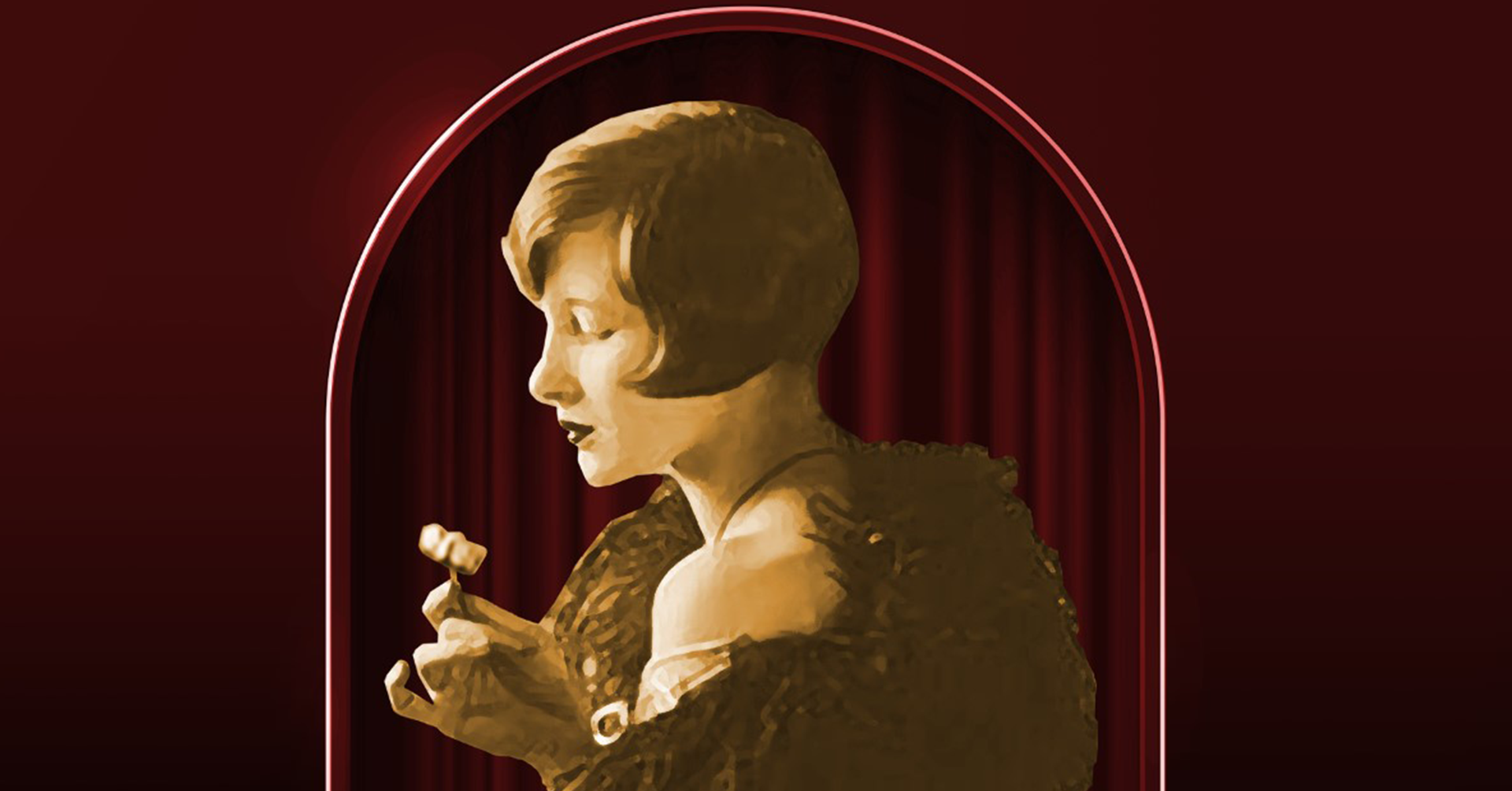 On the heels of winning four national awards for last year's productions, University Opera rounds out the 2022-23 season with Giuseppe Verdi's tragic masterpiece, La traviata. Perhaps his best-known work, La traviata tells a tale of love, morality, and self-sacrifice. Three performances will be presented at Music Hall on the UW–Madison campus: March 3 at 7:30 pm, March 5 at 2 pm, and March 7 at 7:30 pm. The Mead Witter School of Music's Director of Orchestral Activities Oriol Sans will conduct the UW­–Madison Symphony and Karen K. Bishop Director of Opera David Ronis will direct the production.
"Due to the significant vocal and dramatic demands placed on performers, works like La traviata do not often show up in the repertoire for university opera programs," Ronis said. "But this year, we are thrilled to have the right complement of extremely accomplished singers among our students who cannot only meet La traviata's challenges, but deliver professional-level performances."
Written during Verdi's fruitful middle period, La traviata is one of his most intimate works. The opera features a taut plot and vivid characters for which Verdi composed perfectly attuned music. Although a work of the 19th century, La traviata's themes are universal and have compelling contemporary resonance.
Literally meaning "The Fallen Woman," La traviata is based on the famous novel, La dame aux camélias by Alexandre Dumas fils. Dumas used the real-life Marie Duplessis, a courtesan who served elite Parisian society in the 1840s, as a model for his heroine. In the opera, Marie becomes Violetta, who lives the high life but is dying of consumption. Upon meeting Alfredo, Violetta is disarmed and captivated by a man who is not interested in her for the usual reasons. Instead, he offers true love and a chance to escape her frenetic and unfulfilling lifestyle.
Shortly after the couple goes off to a country cottage to live an idyllic life, Alfredo's father Giorgio Germont pays Violetta an unexpected visit. He asks her to end the relationship and leave Alfredo so that his daughter's (Alfredo's sister) marriage can proceed, and his family's honor be restored. Reluctant to give up the love that she has found but understanding the profound effect on her lover's family, Violetta makes the supreme sacrifice and returns to her old life. Alfredo, believing Violetta to have left him for financial reasons, finds and confronts her in Paris with disastrous results. A few months later, Alfredo, having finally learned the truth from his father, returns to reunite with the dying Violetta one last time.
The University Opera production will be set in the late 1920s and include fashions from the era as well as Art Deco furniture and decorations. The cast features Jeni Houser and Sachie Ueshima in the title role, Evan Mitchell as Alfredo, and Luis Orozco as Germont. Madison Barrett and Jing Zhang will share the role of Flora while Ryan Nash and Noah Strube will split the performances of Gastone. Annina will be played by Jerzy Gillon and Krista Laszewski, Grady Hayden will be the Baron, Corey Lallo the Marquis, and Augustine Ahn, Doctor Grenvil.
Keith Pitts will be the scenic designer, Zak Stowe will design the lighting, and Kenneth Hoversten and Madeline Walaszek will design costumes. Jan Ross will be the wig designer and Zak Wolff, the props designer. Musical preparation will be by Thomas Kasdorf and William Preston is the rehearsal pianist. The production stage manager will be Grace Greene. Others on the production staff include Oliva Gacka, assistant director; Juliana Gessner, assistant scenic designer; Evan Mitchell, operations manager for University Opera; Elizabeth Cantwell, assistant stage manager; and Katie Eggers and Bella Moss, costume assistants.
Tickets are $30 for the general public, $25 for senior citizens, and $10 for UW–Madison students, available in advance through the Campus Arts Ticketing office at (608) 265-ARTS and online at artsticketing.wisc.edu. Tickets may be purchased in person at the Wisconsin Union Theater Box Office Monday-Friday, 11:30 am-5:30 pm and Saturdays, 12 pm-5 pm. Tickets may also be purchased at the door beginning one hour before the performance. The Carol Rennebohm Auditorium is located in Music Hall, at the foot of Bascom Hill on Park Street in Madison.
0
0
Eric Murtaugh
Eric Murtaugh
2023-02-20 16:16:14
2023-03-30 10:17:51
University Opera presents Verdi's La traviata