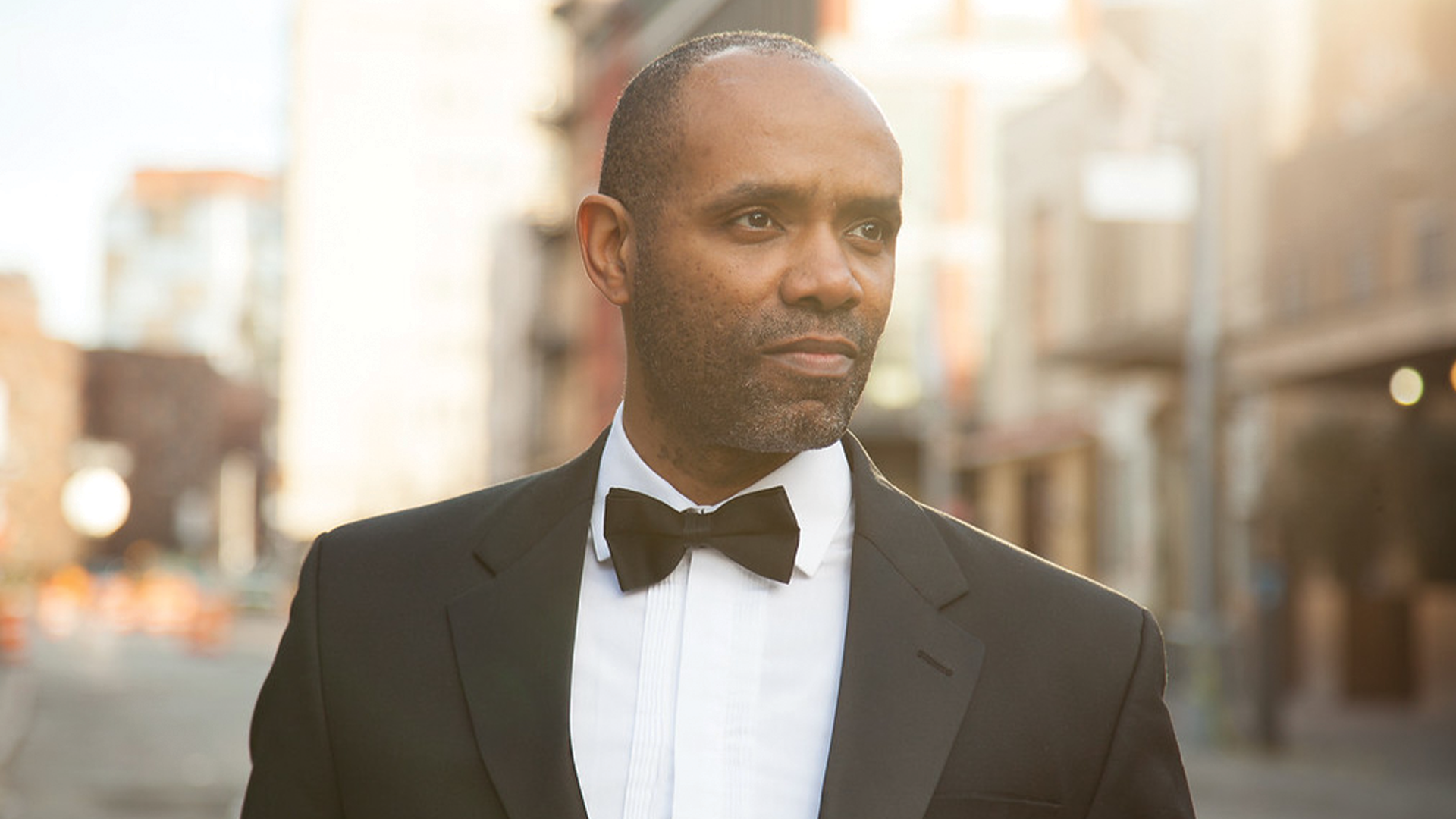 Nathaniel Stampley has performed on Broadway, toured with national shows, collaborated with orchestras around the country, and sang at Lincoln Center and Carnegie Hall. He has appeared on hit TV shows, and he was a voice artist on the animated series NFL Rush Zone. On November 22, he returns to UW-Madison to explore how time, circumstance, and a dream shapes an individual.
A 2008 Mead Witter School of Music graduate, Stampley's debut performance at the Hamel Music Center reflects on experiences, family, philosophers, musicians, and world leaders who influenced and guided his life and career.
"I am delighted to return to Madison and the UW-Madison campus," Stampley said. "I'm from Milwaukee, but Madison is my second musical home. Our event on November 22 is the culmination of my personal and professional experiences."
View this post on Instagram
Stampley will be joined by pianists and longtime Madison residents Jamie Schmidt (also a School of Music graduate) and Leotha Stanley, with directing by Malkia Stampley, Nathaniel's sister.
Malkia Stampley attended Marquette University for Theater Arts with additional training at Skylight Music Theatre and Milwaukee Repertory Theater. She recently joined Goodman Theatre in Chicago as Producer.
"I grew up traveling from Milwaukee to Madison with my family to attend Nate's choir concerts and recitals, so UW-Madison holds a special place in my childhood memories," Malkia Stampley said. "It is a pleasure to return to Madison, directing my brother for the first time and working with Leotha and Jamie, amazing artists who have contributed greatly to the Madison area. This concert was birthed from a place of admiration and appreciation of Nate's journey as an artist with UW-Madison being at the core of his foundation."
As the former Assistant to the Director of Community Relations in the Office of the Chancellor at UW-Madison, Leotha Stanley worked with many schools in Madison and the surrounding area promoting education, graduation, and a college education for all.
"As a longtime Madisonian, I've had the pleasure of being on stage with many performers," Stanley said. "I must say that this is a unique way of telling a personal story while sharing a talent. I hope that everyone hears the influences and understands the inspirations that made Nate Stampley the artist he is today. I'm looking forward to this intersection as we continue our musical journeys."
Jamie Schmidt's eclectic career has taken him from his hometown of Madison to over 100 cities across North America: as music director of the national tour of The Lion King; music director of the first national arena tour of the Radio City Christmas Spectacular; and conductor for Liza Minnelli, who handpicked him to conduct her symphonic tour with the St. Louis, Atlanta, San Diego, Indianapolis, Roanoke, and Dallas Symphony Orchestras.
"As a born and bred Madisonian, I am always thrilled for any chance to return home," Schmidt said. "Returning to again perform with Nate, and the opportunity to play the Hamel Center, is the best possible reason. I am looking forward to reconnecting with my family and so many lifelong friends. Having toured the country with Lion King for eight years, playing nearly 100 cities, there is simply no better place than Madison."
Learn more and purchase tickets at music.wisc.edu/events/nathaniel-stampley
0
0
Eric Murtaugh
Eric Murtaugh
2021-11-08 16:45:44
2021-11-30 12:39:22
A Musical Homecoming: Nathaniel Stampley returns to Madison