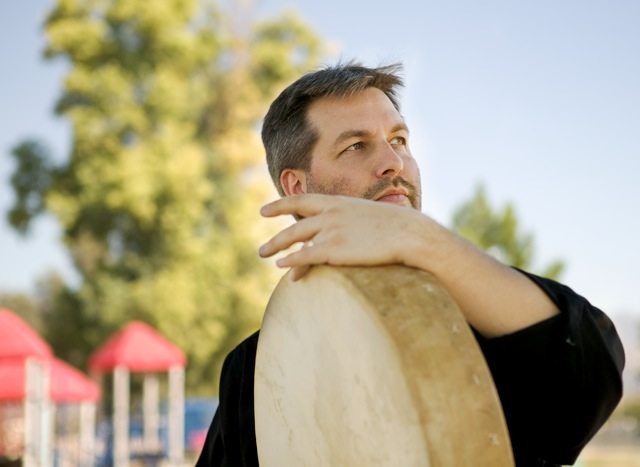 Todd Hammes
Teaching Specialist, Percussion
Mead Witter School of Music
In the world of percussion, Todd Hammes is a singular individual. Through his music – a fascinating, eclectic blend of classical, world and improvisational styles – Todd presents to the world his own unique inner vision of sound and music.
Todd's work includes performances both domestically and abroad, extensive musical composition, teaching and outreach programs to groups large and small. He has trained with some of the world's leading percussionists and is a life-long student of the percussive arts.
In 2005, Todd was awarded a prestigious McKnight Visiting Composer Residency from the American Composer's Forum, which allowed him the opportunity to make music with people in assisted living situations. Todd has been studying Hindustani drumming with the great Pandit Sharda Sahai since 1993 and became his ganda-band disciple in 1998. Todd holds a Bachelor of Music degree from the University of Arizona (1992) and a Doctor of Musical Arts degree from the University of Wisconsin–Madison (2010).