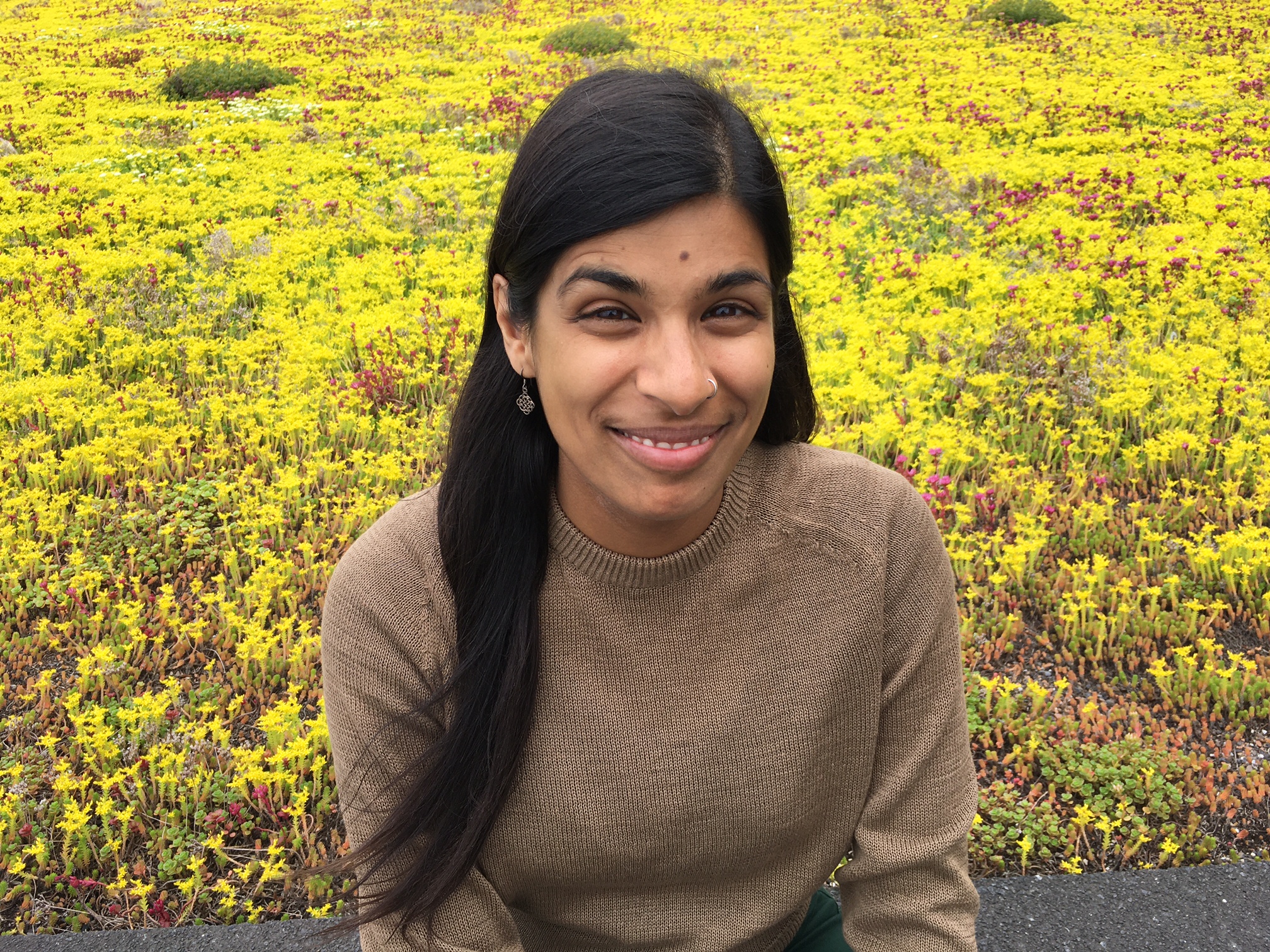 Nadia Chana
Assistant Professor of Ethnomusicology
Mead Witter School of Music
A settler of South Asian descent, I was born and raised in amiskwacîwâskahikan (Edmonton) on Treaty 6 territory. I also sang in choirs and everywhere else. These contexts directly shape my work, however invisibly. In my research I ask: how can listening become a critical practice for cultivating felt relationships with a more-than-human world? Supported by fieldwork in Alberta and the California Bay Area, my book project focuses on listening relations among Indigenous activists, racialized settlers, white settlers, and nonhuman actors in the context of ecological crisis.
More generally, I am interested in listening, healing, voice (both audible and metaphoric), embodiment, alternative epistemologies/practice-based ways of knowing, critical race and Indigenous studies, and experimental ethnography.
Active as a performer and facilitator, I use live art song and oratorio performance in combination with group exercises to help people feel their way into and through loss. I have brought my music and loss workshops to diverse audiences ranging from palliative care teams of doctors, nurses, and psychologists, to students, to members of the general public. In 2012, I co-founded the Bicycle Opera Project, a small opera company that takes contemporary Canadian opera to Canadians by bicycle. Currently, I sing with the Madison Choral Project.
I received my Ph.D. in ethnomusicology from the University of Chicago in 2019, and hold a post-baccalaureate diploma in voice performance from the University of Manitoba, as well as a B.A. Honours in English Literature and a B.Mus., both from the University of British Columbia.
My research has been supported by a Robert Walser and Susan McClary Fellowship from the Society for American Music, a Howard Mayer Brown Fellowship from theAmerican Musicological Society, the Ida Halpern Fellowship from Society for Ethnomusicology, and a Humanities Without Walls Predoctoral Fellowship.