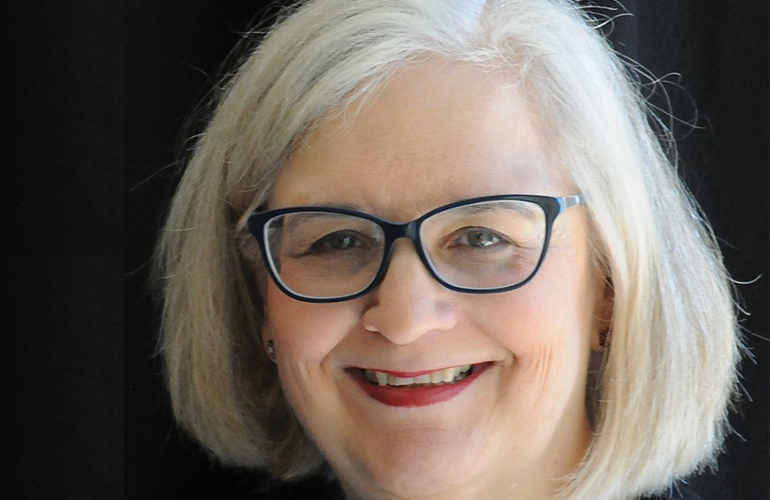 Martha Fischer
Professor of Piano and Collaborative Piano, Associate Director
Mead Witter School of Music
Martha Fischer is professor of piano at the University of Wisconsin–Madison School of Music, where she heads the collaborative piano program. A sought-after accompanist and chamber musician, she has performed throughout the United States and Europe with many internationally recognized singers and instrumentalists. In a review of Fischer's recording with trombonist Mark Hetzler, American Voices II, American Record Guide wrote: "At least half of the credit for these superb readings must go to her, for she is a marvelous pianist, profound interpreter, and expert collaborator."
Fischer and her husband, UW-Madison emeritus piano professor Bill Lutes, frequently collaborate in concerts of two-piano and piano duet literature. Their interpretation of Schubert's "Fantasie in F minor" was described by the Washington Post as "an energetic performance bursting with heartfelt intensity." Together they have presented all-Schubert concerts of lieder, vocal ensembles and piano music in the style of the original "Schubertiads," with series in Boston and Washington DC. Recently they premiered a two-piano work, Stray Dogs, written for them by distinguished American composer Lee Hoiby. Singers as well as pianists, Fischer and Lutes have toured North America with their revue Innocent Merriment: An Evening of Gilbert and Sullivan. Fischer has also presented unique recitals of art song in which she accompanies herself in the tradition of the French singer Jane Bathori.
In addition to the CD recital with trombonist Mark Hetzler, Fischer has recorded Schubert's song cycles Winterreise and Die Schoene Mullerin with baritone Paul Rowe; Reverie with tubist John Stevens; Four Elements: Works for Horn and Piano by Female Composers with hornist Lin Foulk, a CD of short works for euphonium and piano with Demondrae Thurman, and a program of trumpet and piano works with John Aley. Fischer has also recorded a CD of songs to texts of Emily Dickinson, Between the Bliss and Me, with soprano Julia Faulkner and is in the process of recording the complete works for two pianists by Robert Schumann, with Bill Lutes.
A dedicated teacher, Ms. Fischer has presented papers and served on national panels devoted to the pedagogy of collaborative piano. Her work as collaborative pianist has taken her to international festivals, symposia, and competitions in Sweden, France, and Costa Rica. Fischer has served as Artistic and Music Director of Opera for the Young, an organization dedicated to bringing fully staged professional operatic performances to school children throughout the nation. She has also served on the faculty of the Interlochen Arts Camp.
A native of Plymouth, Michigan, Fischer holds degrees in piano from Oberlin College and the New England Conservatory of Music. Her teachers included Herbert Stessin, Jack Radunsky, Robert Shannon, Edith Oppens, and Victor Rosenbaum.