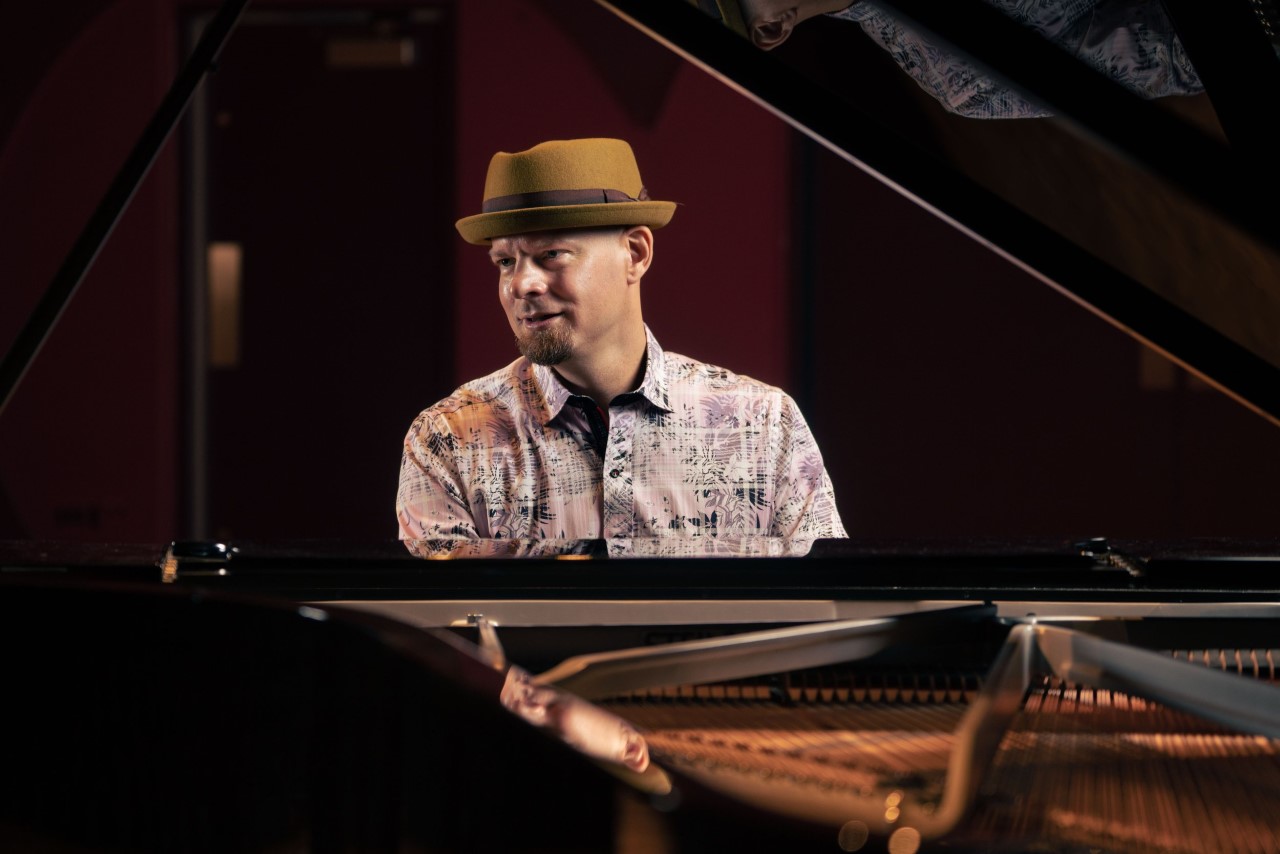 Johannes Wallmann
Professor of Music, Director of Jazz Studies/John and Carolyn Peterson Chair in Jazz Studies
Mead Witter School of Music
Johannes Wallmann is a pianist and composer, recording artist on Fresh Sound New Talent Records and Shifting Paradigm Records, and Director of Jazz Studies at the University of Wisconsin-Madison. Dr. Wallmann has performed extensively as a bandleader and as a sideman in local, national, and international venues. He joined the University of Wisconsin-Madison Mead Witter School of Music as the inaugural holder of the John and Carolyn Peterson Chair in Jazz Studies in 2012.
Born 1974 in Germany, Johannes Wallmann was raised on Canada's Vancouver Island. He studied jazz piano and composition at Berklee College of Music in Boston (B.M., 1995) and at New York University (M.A., 1997; Ph.D., 2010), while winning numerous national music competitions and scholarships, as well as two Canada Council artist grants. After moving to New York City in 1995, he quickly established himself as a versatile and in-demand sideman in a wide-range of musical styles. Wallmann taught at New York University and the New School before relocating to Oakland in 2007 to lead the jazz studies program at California State University East Bay.
Wallmann has recorded eight critically acclaimed CDs as a leader: The Johannes Wallmann Quartet (1997), Alphabeticity (2003), Minor Prophets (2007), The Coasts (2010), The Town Musicians (2015), Always Something (2015), Love Wins (2018), and Day and Night (2018).
Wallmann's 2015 quintet album, The Town Musicians (Fresh Sound New Talent FSNT-469), was named an Editors' Pick by DownBeat Magazine, which called Wallmann "a remarkable pianist and composer…his evocative compositions are brimming with melodic cogency and rhythmic pull," and called the album a "stunning collage of jazz styles and genres" and "a harmonious album from a lifetime of diverse sounds and experiences." Midwest Record called The Town Musicians "a sizzling session of sitting down jazz" and "music that meets on the corner of complex and accessible," and the UK's Jazz Journal wrote, "If I were responsible for an album as good as this, I'd be shouting about it."
Wallmann's 2018 album Love Wins (Fresh Sound New Talent FSNT-538), which the pianist co-composed with hip-hop/jazz/spoken-word lyricist Rob Dz documents and celebrates the marriage equality trials in Wisconsin and the ideas of love, longing, acceptance, and social justice. Love Wins was named "Our First Best Albums of 2018 (So Far) recipient" by Something Else! The UK's Jazz Journal wrote, "Wallmann makes a septet sound like something much larger, as big as his subject, maybe. Love Wins is as musically challenging as it is socially, and deserves to be heard on both counts." And the Wisconsin Gazette named Love Wins, "One of the most interesting and accomplished jazz albums to come out in recent years. Love Wins has taken the uniquely American art form to the next step of its creative journey."
With Day and Night, Wallmann's current release on Shifting Paradigm Records, Wallmann revisits musical connections established over more than two decades in the jazz world. The album features the pianist leading an intergenerational quintet of long-time musical associates Dayna Stephens, saxophones; Brian Lynch, trumpet; Matt Pavolka, bass; and Colin Stranahan, drums on original compositions and re-imagined jazz standards.
Wallmann has toured extensively throughout North America, Europe, and Asia, including several national tours with the Dennis Mitcheltree Quartet, and performances at Massey Hall (Toronto), Carnegie (Weill Recital) Hall, Merkin Hall, the Brooklyn Academy of Music, the Brooklyn Conservatory, Renee Weiler Hall, Steinway Hall (New York City), the Hong Kong Coliseum (HK), Pacific Coliseum (Vancouver), SkyReach Center (Edmonton), the Taj Mahal (Atlantic City), and in major jazz clubs throughout North America and Germany (Birdland, The Blue Note, the 55 Bar, Yoshis, The Rex, the Upstairs Jazz Bar & Grill, The Green Mill, Baker's Keyboard Lounge, The Jazz Estate, The Jazz Gallery, Café Coda, and many more). Wallmann has recorded or performed with trumpeters Ingrid Jensen, Brian Lynch, Ralph Alessi, and Russ Johnson; saxophonists Gary Bartz, Seamus Blake, Phil Dwyer, Dayna Stephens, Pete Yellin, Dennis Mitcheltree, and Russ Nolan; tubaists Howard Johnson and Marcus Rojas; guitarist Gilad Hekselman; vibraphonist Christian Tamburr; bassists Jeff Andrews, Matt Penman, Sean Conly and Martin Wind; drummers Danny Gottlieb, Tim Horner, Jeff Hirshfield, Terry Clark and Donald Bailey; jazz singers Kevin Mahogany and Jackie Allen; operatic tenor Dr. Francois Clemmons and the Harlem Spiritual Ensemble; Four Other Brothers (IL); the Billings Symphony Orchestra and Canto-pop star Faye Wong.