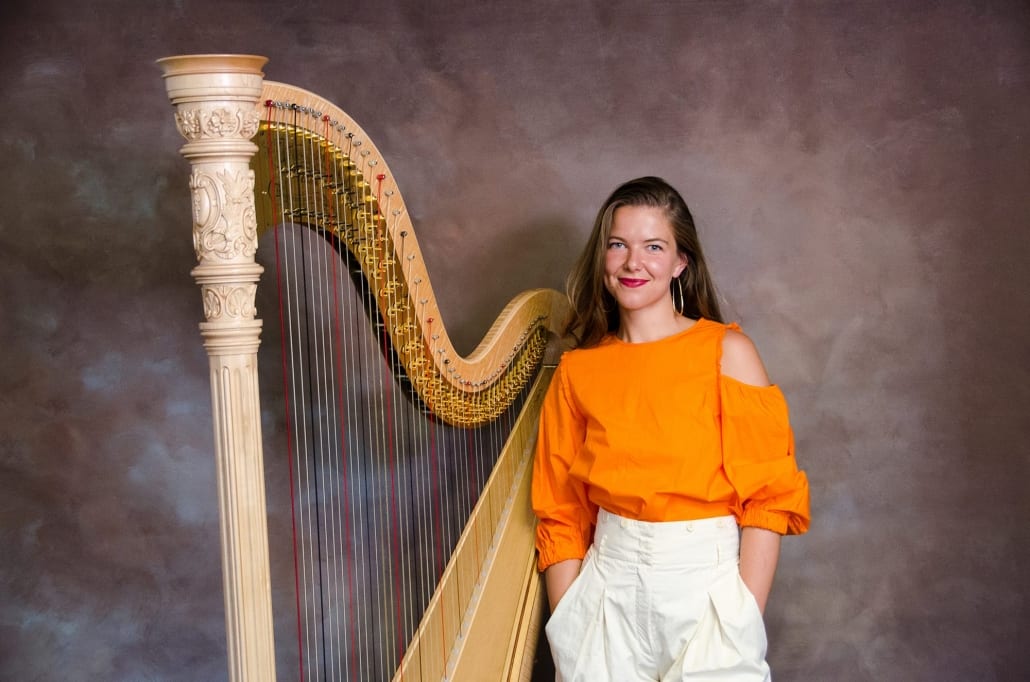 Johanna Wienholts
Teaching Faculty, Harp
Mead Witter School of Music
Johanna Wienholts is a harpist and educator known for her enthusiasm about the harp and all the versatility the instrument offers. She is currently Lecturer of Harp at the Mead Witter School of Music and Principal Harpist of the Madison Symphony Orchestra. She regularly performs with Madison Opera, the Wisconsin Chamber Orchestra and has been a featured soloist with the Madison Symphony Orchestra and performed on Wisconsin Public Radio.
Johanna holds a bachelor's degree in classical harp performance from University of Toronto and a graduate degree in performance from Manhattan School of Music. She attended Interlochen Arts Academy where she studied with Joan Holland, professor of harp at University of Michigan. Johanna studied in Toronto with the renowned Judy Loman, one of the last pupils of Carlos Salzedo, a founder of the modern harp technique.
Before moving to Madison in 2017, Johanna was a freelance harpist in New York City and Toronto and has had opportunities to perform with orchestras all over the United States and Canada. She is an avid performer of both the standard symphonic repertoire as well as contemporary music, having been called to perform with numerous contemporary ensembles in New York. She has recorded for musical artists of other genres and has been featured on hip-hop, pop, and folk albums.
In addition to her life as a performer, Johanna is a passionate harp teacher and enjoys passing on the lessons and technique she has learned to the next generation of harpists. She is interested in broadening the classical canon and encourages students to explore a diverse selection of repertoire. A lover of yoga, movement, and the outdoors, she believes in spreading her love of musical expression through a relaxed and total use of the body. When Johanna isn't behind a harp, you can find her outside in her garden with her husband and rescue dog, Laney.