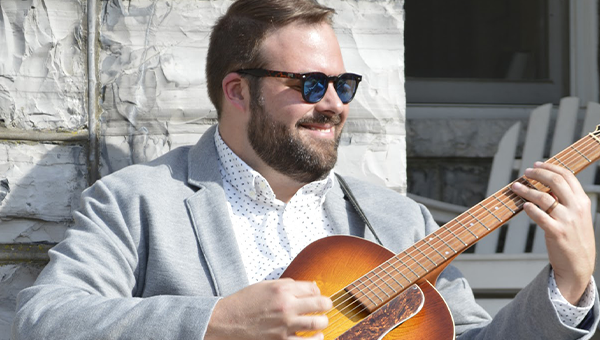 Jesse Rathgeber
Assistant Professor of Music Education
Mead Witter School of Music
Jesse Rathgeber, Ph.D., has held tenure track positions at Augustana College in Rock Island, Illinois and James Madison University in Harrisonburg, Virginia. At Augustana College (AC), he taught courses on assessment in music education, general music methods, music and activism, and first year inquiry as well as has served as a supervisor for student teachers and students in field placements, the advisor/co-advisor for the Augustana College Music Education student organization (formerly National Association for Music Education collegiate chapter/NAfMEc), advisor for the Pre Music Therapy Advising Track, and founder of the informal music learning project AugiePlay. At James Madison University (JMU), Jesse taught courses on the foundations of music education, elementary general music methods, secondary general music, music technology, and instrumental music methods for vocal majors. In addition, he was the advisor for the Music and Human Services minor, advisor/co-advisor for the NAfMEc chapter, co-founder of the community-based informal music project JMUke, and co-founder and Associate Director of the Center for Inclusive Music Engagement. Prior to these positions, Jesse served as a Teaching Assistant and then Faculty Associate during his doctoral studies at Arizona State University in Tempe, Arizona. Jesse began his licensed teaching career at DeLand-Weldon Community Unit School District 57 in Deland, Illinois teaching kindergarten through twelfth grade music courses (including elementary general music, beginning/middle/high school band, middle/high school choir, and marching/pep band) and then early childhood through fifth grade music (including early childhood/elementary general music, young composers club, elementary choir, and rhythm band) in the Kildeer Countryside School District 96 (KCSD96) in Long Grove, Illinois. 
Jesse is a music maker-educator-researcher. He enjoys dabbling with music (particularly with guitars, ukuleles, and digital instruments) at home, in classrooms, and in the community. Jesse is an enthusiastic and collaborative researcher, focusing on issues related to disability, inclusion, emergent and critical pedagogies, and music teacher development. He presents on these topics and on fostering creative music making and meaningful uses of music technology at local/state, national, and international conferences. His work can be found in various journals (i.e., Bulletin of the Council for Research in Music Education; Qualitative Research in Music Education; Journal of Music, Health, and Wellbeing; Journal of Popular Music Education; and Music Educators Journal (forthcoming)), chapters in edited texts (i.e.., Routledge Research Companion to Popular Music Education, Oxford Handbook of Social Media in Music Learning, The Music Technology Cookbook, Creative Music Making at Your Fingertips, Places and Purposes of Popular Music Education, The Modern Band Handbook (forthcoming), SAGE Handbook of School Music Education (forthcoming), and Oxford Handbook on Special Music Education and Music Therapy (forthcoming)), a practitioner-oriented guide to using Universal Design for Learning in general music settings entitled Accessing Music, and in his dissertation Troubling Disability. He and his work have been featured in the October 2019 article "Making Music for Everyone" in NAfME's Teaching Music publication and in numerous podcasts (e.g., New York University's MusEDLab Music Experience Makers, Democracy Matters from James Madison University, #CSK8, and Pass the Baton). 
He is co-convener and has been a host and planning committee member for all three iterations of the Disability Studies and Music Education Symposium. The "DSandME" meets on a biennial basis as an international community focused on expanding discourses of disability and inclusion in music education through uses of concepts and theories from disability studies and related fields of scholarship and activism. He serves as an ex officio member of the MayDay Group Steering Committee and is the Website and Social Media Manager for the group. Since 2022, Jesse has served as president of the Popular Music Special Research Interest Group for NAfME following his work as president-elect. Jesse served as a member of the executive board for Augustana Orff Chapter of the American Orff-Schulwerk Association from 2021-2023. As of Summer of 2023, Jesse will serve as the editor for Research and Issues in Music Education. 
Jesse earned his Bachelor of Music Education with a concentration in elementary/general music at the University of Illinois, Urbana-Champaign (UIUC), Master of Music in Music Education with a concentration of creativity/composition at Northwestern University (NU) in Evanston, Illinois, and Ph.D. in music education at Arizona State University (ASU) in Tempe, Arizona.
Jesse has received numerous awards for his teaching, including the Robert Thomas Music Education Award and Outstanding Graduating Senior in General/Elementary Music Education Award (UIUC), Crystal Apple/Red Schoolhouse Award (KCSD96), Innovative Teacher Award (Tech4Learning), Departmental Distinction Award in Music Education (NU), Graduate and Professional Student Association Teaching Excellence Award (ASU), the inaugural Jesse Rathgeber Volunteer of the Year Award (Higher Octave Healing), the Madison Vision Teaching Award and the All-Together-One award (JMU), and an Emerging Leaders distinction (Illinois Music Education Association).