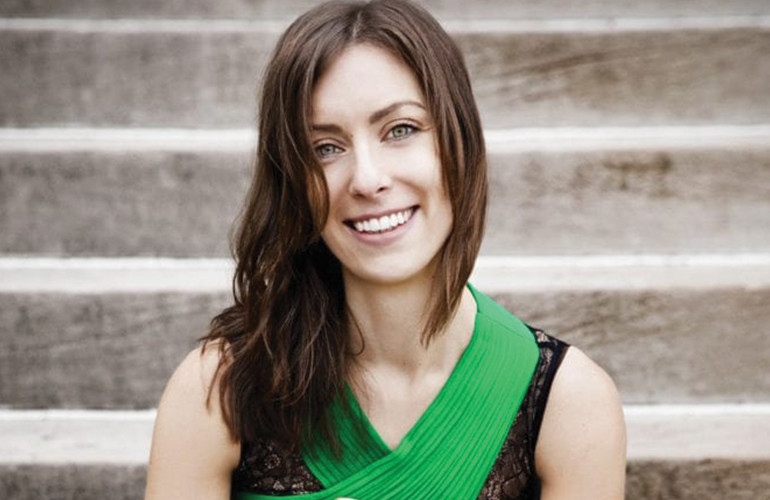 Jean Laurenz
Assistant Professor of Trumpet
Mead Witter School of Music
Jean Laurenz is an eclectic musician who loves variety and collaboration. As a performer, Jean has enjoyed appearances with Adele, The Hanson Brothers, The Boston Pops, and the Hong Kong Philharmonic. Her favorite genre is chamber music and she frequents this arena with innovative ensembles including Seraph Brass, The Knights, A Far Cry, Alarm Will Sound, the Wisconsin Brass Quintet, and with Carnegie Hall's Ensemble Connect.
Jean is also a stage performer and vocalist who curates multi-layered interdisciplinary performances which combine music, theater, sensory arts, and visual arts. She recently developed an award winning musical film and multi-media work, DESCENDED, and has toured Europe with Lucerne Festival's dance and theatrical production of Divamania.
Jean holds degrees in trumpet performance and choral education from Yale University and Northwestern University. She is a passionate educator, social activist, and teaching artist. Her work with Handel and Haydn Society and Carnegie Hall has connected her to public school students and community groups in Boston, Chicago, and the Bronx. Jean has curated children's shows for both Carnegie Hall and the Boston Symphony and she was a fellow with META (Music Educators and Teaching Artist). When she is not performing or teaching, you can find her in the climbing gym, on a hiking trail, or enjoying all that Madison has to offer.