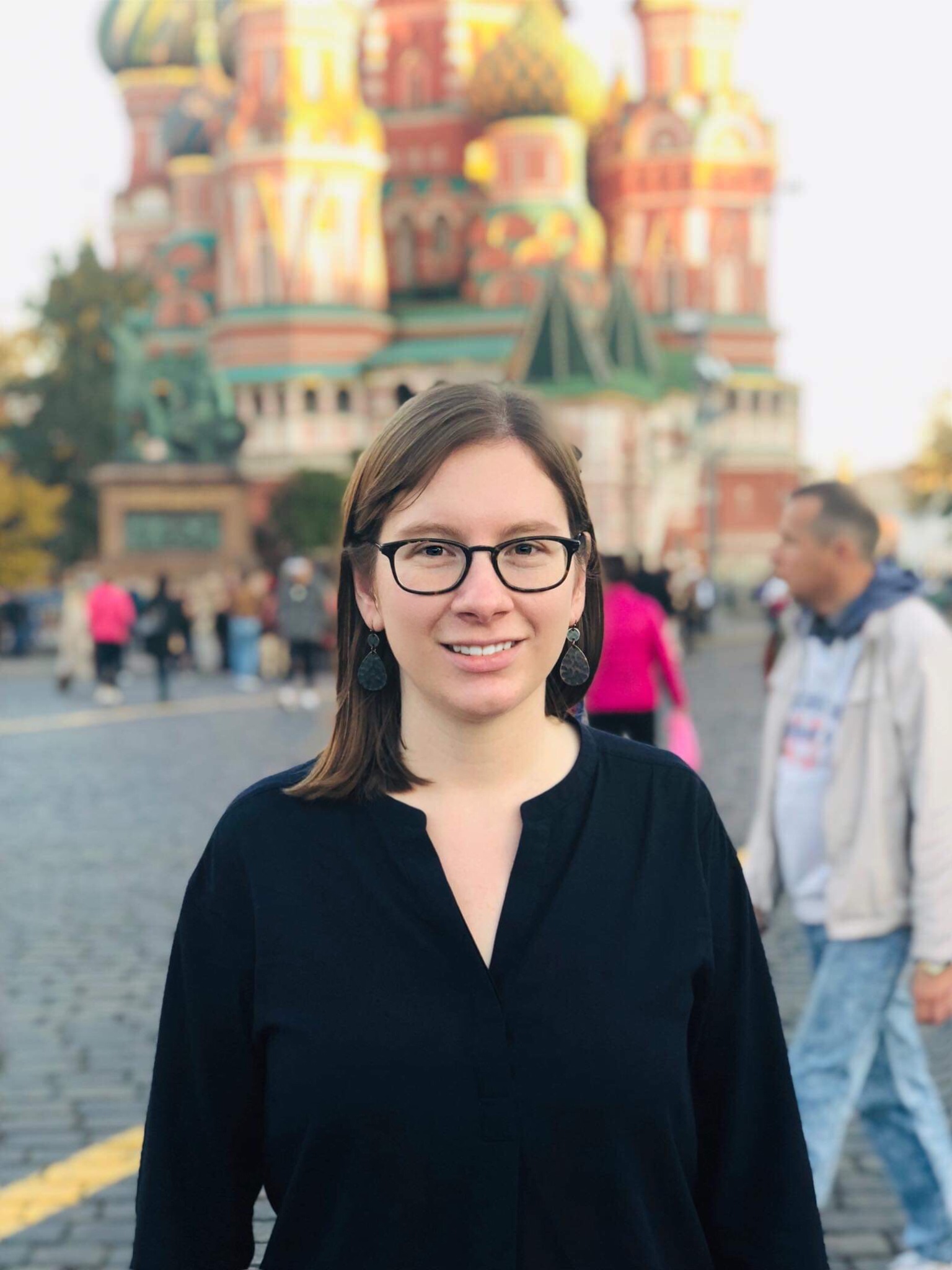 Gabrielle Cornish
Assistant Professor of Musicology
Mead Witter School of Music
Gabrielle Cornish is Assistant Professor of Musicology at the Mead Witter School of Music. Her research broadly considers music and everyday life in the Soviet Union. In particular, her monograph-in-progress, Socialist Noise: Sound and Soviet Identity after Stalin, traces the intersections between music, technology, and the politics of socialist modernity during the Cold War. Her research in Russia has been supported by the Fulbright Program, Title VIII, and the Cohen-Tucker Dissertation Research Fellowship from the Association for Slavic, East European, and Eurasian Studies. Prior to joining the faculty at Wisconsin, she was Assistant Professor of Musicology at the University of Miami.
Gabrielle completed the PhD in musicology at the Eastman School of Music in May 2020, where she was supported by a Mellon/ACLS Dissertation Completion Fellowship as well as an honorary Alvin H. Johnson AMS-50 Fellowship from the American Musicological Society. She also recently received the Paul A. Pisk Prize for outstanding graduate student paper at the American Musicological Society's Annual Meeting. More recently, she has served as a network leader in the Music Studies and the Anthropocene Research Network and is working on a project that positions the Geiger Counter as an acoustic medium and explores deep history, sound, and the Chernobyl Disaster.
Her writing has appeared in the Journal of Musicology and the Journal of the American Musicological Society, and she has bylines in Slate, The Washington Post, and The New York Times. She has also appeared as a guest to discuss Russian history, culture, and politics on NBC Nightly News, BBC World Service Television, and BBC Radio Newsday. In her free time, she performs Russian-to-English translation, enjoys hiking with her dog, and makes loud (and soft) noises on drums.