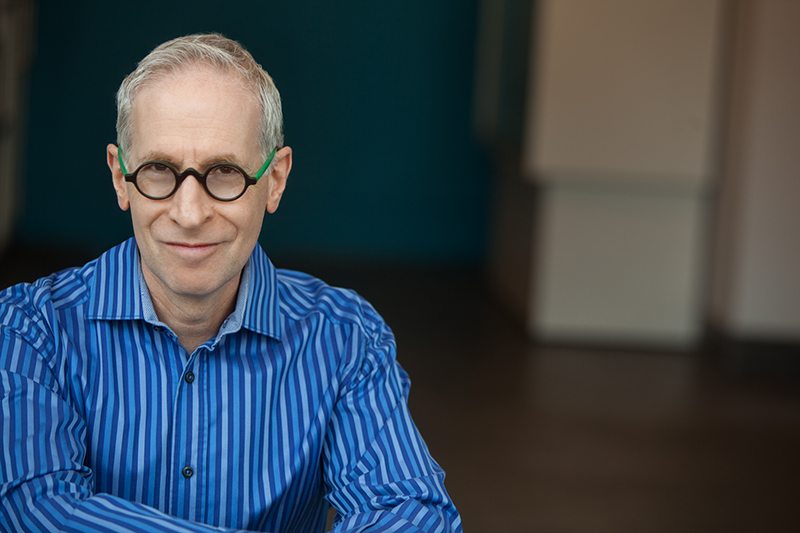 David Ronis
Associate Professor, Director of University Opera
Mead Witter School of Music
David Ronis, Associate Professor and Director of University Opera, has maintained an active schedule in a multi-faceted career. Previously, he taught at the Aaron Copland School of Music, Queens College/CUNY, Hofstra University, and Wagner College. Among his accolades, Mr. Ronis has received thirteen National Opera Association Production Competition awards – most  recently, for both 2021-22 UW-Madison productions of Two Remain (Out of Darkness) and Sweeney Todd – and four awards from The American Prize, including being named the 2018 and 2022 second place winner of Charles Nelson Reilly Award for Opera/Musical Theater Directing. He has also directed for Shreveport Opera, the Mason Gross School of the Arts at Rutgers University, Crane School of Music at SUNY Potsdam, Madison Bach Musicians, Four Seasons Theatre, La Musica Lirica, Queens Symphony Orchestra, After Dinner Opera, OSH Opera, and at Manhattan School of Music, as part of their annual "From Page to Stage" series. Mr. Ronis is the co-founder of the Baroque Opera Workshop at Queens College and has been a faculty member at the American Institute of Musical Studies (AIMS) in Graz, Austria, Druid City Opera Workshop, Westchester Summer Vocal Institute, Maryland Summer Center for the Arts, and La Lingua della Lirica in Novafeltria, Italy.
A specialist in teaching integrative acting and movement techniques for singers, Mr. Ronis is a frequent master class teacher and clinician. He has given master classes and workshops at Manhattan School of Music, Cincinnati College-Conservatory, Michigan State University, Seagle Colony, Western Michigan University, Classical Singer Convention, University of Northern Iowa, Opera New Jersey, Vassar College, Texas Christian University, University of Dayton, University of Evansville, Princeton University, and various chapters of the National Association of Teachers of Singing.  He recently completed teacher certification in the Michael Chekhov acting technique through the Great Lakes Michael Chekhov Consortium.
As a performer, he sang over 50 operatic roles with more than 30 companies in Europe, Asia, and the U.S. as well as appearing as soloist at New York's Carnegie, Avery Fisher, and Alice Tully Halls. Mr. Ronis also performed nationally in both musical and spoken theater productions including Disney's Beauty and the Beast. On camera, he appeared in independent and industrial films and was featured in nationally televised commercials and print advertisements.
Mr. Ronis received his B.F.A. degree from Purchase College of the State University of New York and the M.A.L.S. (Master of Arts in Liberal Studies) in Opera Studies, an interdisciplinary research degree, from Empire State College/SUNY. He also studied at the Conservatoire Américain in Fontainebleau, France, then under the direction of the legendary teacher, Nadia Boulanger. Additionally he received the Anthony Gishford Award to attend the Britten-Pears School in Aldeburgh, England, where he worked with the late Sir Peter Pears.