17sep7:30 pmThe Chicago Arabic Music Ensemble7:30 pm CST Hamel Music Center - Collins Recital Hall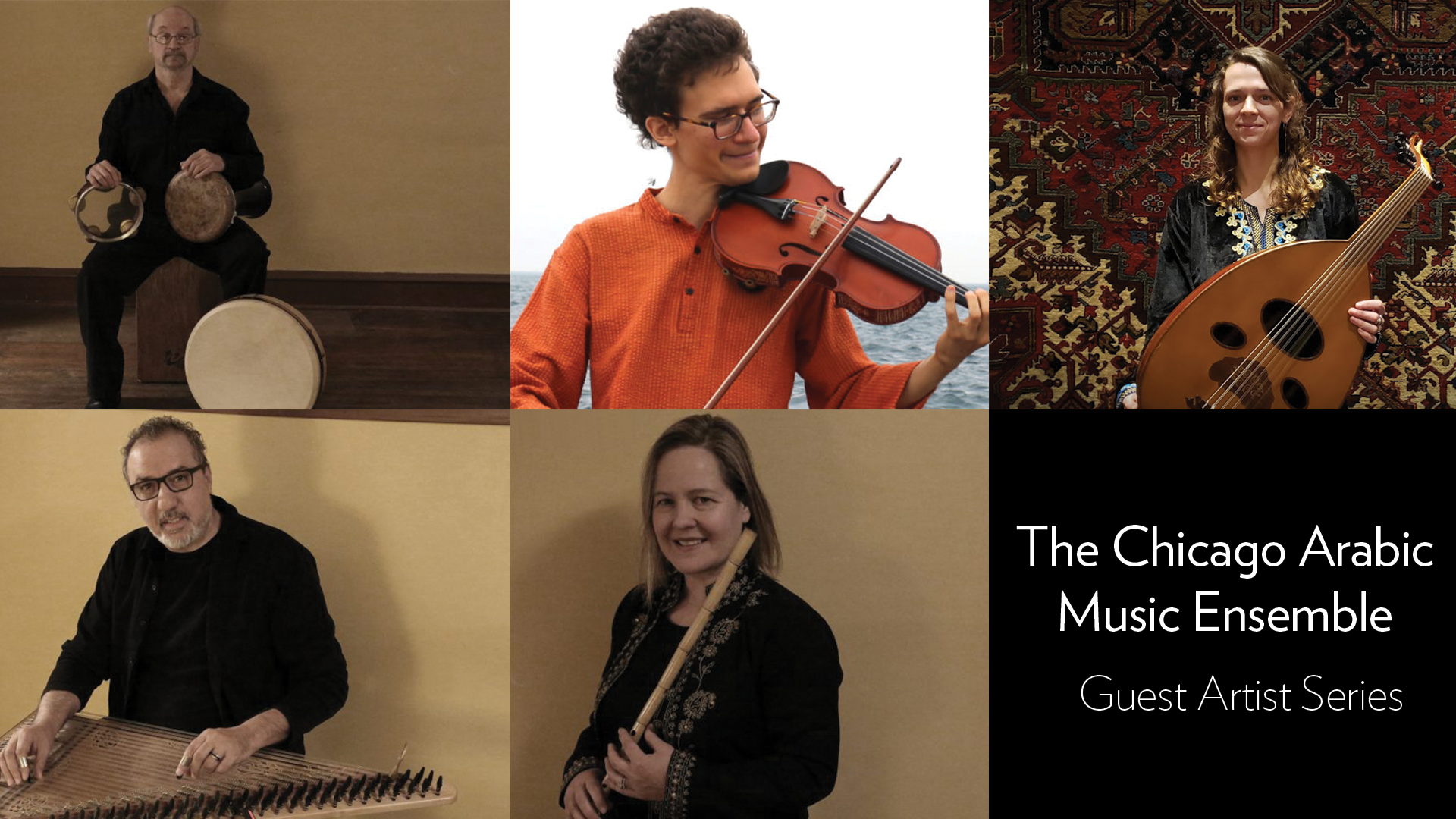 Event Details

Purchase tickets
General admission: $13
Students: Free (ticket required)

Mead Witter School of Music Guest Artist Series

……

The Chicago Arabic Music Ensemble

Majed Abu Ajamia, qanun
Lucia Thomas, oud
Kim Fleuchaus, ney
Sam Hyson, violin
Don Skoog, percussion

……

Program

Longa Farahfaza by Riad al Sunbati

Zikrayati by Mohamed el-Qasabgi

Sa'alouni al Nas by Ziad Rahbani

Sama'i Bayati by Ibrahim al'Aryan

Khatimah Jaharkah by A.J. Racy

Zourouni by Said Darwish

Lama Bada by Salim al Masri/El Helwa Di by Said Darwish/Fouk ilna Khel by 'Uthman al Muwsili

Aziza by Mohammad Abdel Wahab


……

Arabic music is thought to be exotic, foreign to the ear, yet it is one of the roots of the Western tradition, distinct yet inseparable from the music of Europe and the New World. CAME explores the songs, the instruments, the styles, and most importantly, the people who make the beautiful sounds of the Arabic world to reveal the shared musical history of East and West.

CAME's talented artists demonstrate the nay—a haunting-toned cane flute, the cello, the oud—a forerunner of the guitar, the kanun—a finger-plucked zither, as well as the riqq (tambourine), tar (frame drum), and tabla (goblet drum) that became the percussion instruments of the European orchestra.

Their audience-tailored presentations explore styles from different Arabic regions, then examine the poetry of the lyrics, the scale system and rhythmic modes so central to the music. But most importantly they bring to life the many peoples of the Arabic world, to tell their stories and hear their voices reflected in our own. In this time of mistrust CAME builds bridges of understanding through music, a language common to us all.

……

This project is generously supported by the Vilas Trust.
Time

(Friday) 7:30 pm CST
Location

Hamel Music Center - Collins Recital Hall

740 University Avenue
Hamel Music Center - Collins Recital Hall740 University Avenue