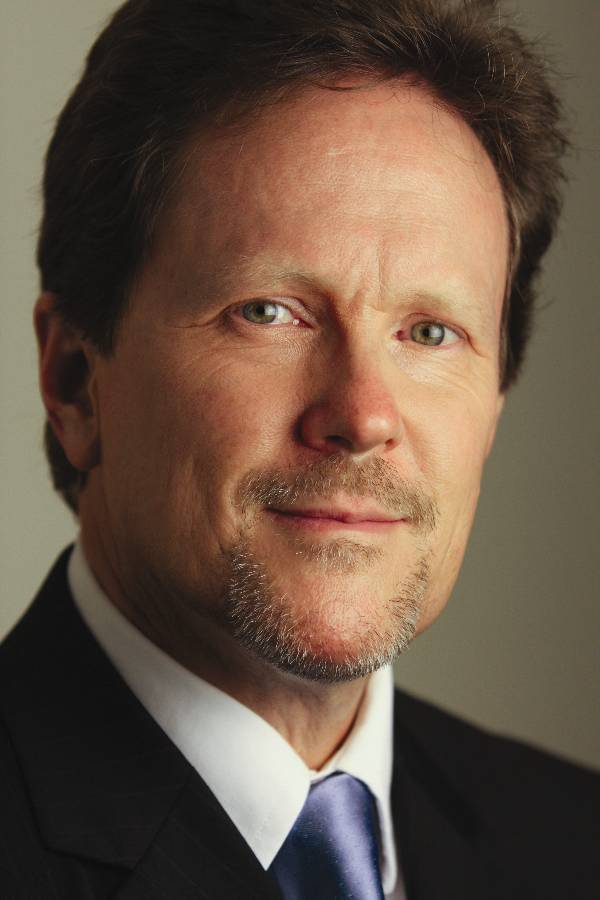 James Doing
Professor of Voice
Mead Witter School of Music
James Doing is professor of voice and vocal pedagogy at The University of Wisconsin-Madison Mead Witter School of Music. Current and former students have sung with The Metropolitan Opera, Lyric Opera of Chicago, New York City Opera, Opéra National de Paris (Bastille), Opéra de Nice, Teatro Real Madrid, Los Angeles Opera, Opera Company of Philadelphia, Seattle Opera, other regional opera companies, and in the young artist programs of Santa Fe, San Francisco (Merola), Lyric Opera of Chicago (Ryan Opera Center), Wolf Trap, Minnesota, Milwaukee (Florentine), Sarasota, Orlando, Portland, Utah, Central City, Des Moines, Cooperstown (Glimmerglass), and Cedar Rapids.  Students have won numerous competitions and awards including the Wisconsin, Minnesota, and Oregon Metropolitan Opera National Council Auditions, Sullivan Foundation, Jensen Foundation, MacAllister Awards, and the Viterbo University High School Musical Theatre Competition. They teach at public and private schools around the Midwest and serve or have served on the faculties at Stanford, University of Oklahoma-Norman, University of Massachusetts-Amherst, University of Colorado-Boulder, Illinois Wesleyan University, Illinois State University, University of Wisconsin-Milwaukee, Walsh University, Buena Vista University, Lakeland University, Fort Lewis College, SUNY Potsdam, and UT-Knoxville.
Since 1994, James Doing has collaborated with the noted voice scientist Donald Miller on the application of visual feedback from real-time spectrum analysis in the instruction of voice. This partnership led to the development of the software program VoceVista which was presentedduring the 1996 NATS National Convention in St. Louis. Further collaboration has led to co-authorship of articles and invitations from around the country to lecture on resonance and utilization of VoceVista at Indiana University, Northwestern University, University of Colorado-Boulder, University of Oklahoma Weitzenhoffer School of Musical Theatre and School of Music, The Shepherd School of Music (Rice), UMass Amherst, University of New Mexico, Northern Arizona University, Viterbo University, University of Texas-San Antonio, Rollins College, Grand Canyon Chapter of NATS, Wisconsin NATS, the Wisconsin Science Festival, the International Conference on Voice Physiology and Biomechanics, The Singing Voice Science Workshop, and to the Apprentice Artists at The Santa Fe Opera and Houston Grand Opera.
James Doing was honored to be a master teacher at the 2016 National Association of Teachers of Singing Intern Program, where, in 2011, 2013, and 2016, three of his former D.M.A. students were selected as interns. He is also a member of the NATS National Voice Science Advisory Committee. In October 2016 he was a featured speaker at the Fall Voice Conference Pre-Conference in Scottsdale, Arizona on the topic "Considerations in Voice Training with the Mature Singer" and held a one-day residency at Baylor University. In November 2016, Mr. Doing held a four-day residency at UMass Amherst. He was a featured speaker at the 3rd Annual Singing Voice Science Workshop at Montclair State University from June 7-9, 2017 presenting two sessions: "VoceVista Strategies for Females in the Voice Studio and Observations Regarding Bell/Whistle Register" and "VoceVista Strategies for Males in the Voice Studio and Observations on Classical vs. Music Theatre Voice." August 31-September 1, 2017 brought a "wired" (utilizing VoceVista) master class at University of Oklahoma's Weitzenhoffer School of Musical Theatre and a lecture and "wired" master class at the OU School of Music.
Professor Doing is available for master classes, lectures, individual or group coachings, and one to four-day residencies.
Performing Career
James Doing's international career in opera was launched after apprenticeships with Lake George Opera (1983), The Santa Fe Opera (1984), and as a resident artist with The Netherlands Opera Studio in Amsterdam (1984-1986). Mr. Doing sang over 75 operatic roles in Paris, Nice, London, Amsterdam, Brussels, Antwerp, Turin, Stuttgart, Doha (Qatar), New York, Chicago, St. Louis, Santa Fe, Cleveland, Cooperstown (Glimmerglass), Milwaukee, Madison and elsewhere. His operatic roles ranged from Telemaco in Monteverdi's Il Ritorno d'Ulisse (Netherlands Opera and Brooklyn Academy of Music) to his critically acclaimed portrayal of Roderick Usher in Philip Glass' The Fall of the House of Usher in the Stuttgarter Hofkonzerte, Gorlaeus in the world premiere and subsequent release on Nonesuch of Louis Andriessen's De Materie, and his return in 1987 to Santa Fe for the title role in Shostakovitch's The Nose. As a Mozart specialist his roles included Tamino, Belmonte, Don Ottavio, Ferrando, Oebalus, Marzio, Bastien, and the comedic Pedrillo, Basilio, Curzio, and Vogelsang.
Mr. Doing's concert career (>80 orchestral parts) was launched after winning the Erna Spoorenberg International Oratorio Vocalists Competition in Holland in 1991. As an internationally renowned interpreter of J. S. Bach, James Doing sang 175 performances of Matthäus and Johannes Passion and Weihnachtsoratorium in Europe, Japan, and North America, including many performances in Amsterdam's famed Concertgebouw, and Stateside with The Bach Choir of Bethlehem, Peoria and Kalamazoo Bach Festivals, Milwaukee's Bel Canto Chorus, Choral Society of Durham, Madison Bach Musicians, and the Universities of Illinois, Iowa, Wisconsin, and Green Bay. He performed Bach's Magnificat and Oster-Oratorium with Chicago's Music of the Baroque and, in March 2006, his solo tenor performance in the Dutch language Matthew Passion (Mattheuspassie) was released by Universal Music/Deutsche Grammophon. He has performed Messiah around the world, including Amsterdam's Concertgebouw and in Tokyo and Osaka, and is the tenor soloist on the world premiere recording of Beethoven's Kantate auf die Erhebung Leopolds II zur Kaiserswurde with the Krakow Symphony Orchestra. In 2015 James Doing performed the U.S. premiere of Cecilia McDowall's Seventy degrees below zero, and his March, 2015 Matthew Passion Evangelist with Milwaukee's Bel Canto received the following review from Urban Milwaukee: "[James Doing] gave a clear, dramatic, and pleasingly articulate voice to the exceptionally demanding recitatives that narrate the story. High entrances flew out with ease, and the constant call for pitch accuracy was well met."
James Doing's mastery of the German language led to recording contracts in the early 1990's with Evangeliums Rundfunk with whom he recorded a solo Gospel album, three albums of German hymns and the role of Der Andere (Jesus) in the musical Adam und Co. which subsequently went on tour throughout Western and the former Eastern Germany. This affinity for the German language also led to his engagement at Theaterhaus Stuttgart in 1997 singing four critically acclaimed performances of Schubert's epic song cycle Winterreise (in the orchestration by Hans Zender), to sold out audiences.
As a performer, James Doing has been universally praised for his vocal agility, clear timbre, effortless and stylish interpretation, as well as his command of languages, and fine dramatic and comedic acting. He has received notice as "admirable" The New York Times, "refined lyric tenor" Opera News, "strong and musical voice" Le Figaro, "vocally first rate" Opern Welt, "great vocal presence" Opernglas, "serene, sweeping, smooth voice" Stuttgarter Zeitung, "absolutely perfect" Main-Echo, and, "deeply moving…never failed our expectations…more than impressive" The Jerusalem Post.
Conductors with whom James Doing has worked as a soloist include Christian Badea, Michel Corboz, John Crosby, Dennis Russell Davies, John DeMain, Jane Glover, Hartmut Haenchen, René Jacobs, Graeme Jenkins, Bernhard Kontarsky, Ton Koopman, Henry Lewis, Stephen Lord, George Manahan, Ingo Metzmacher, Kenneth Montgomery, Arnold Østman, David Parry, Jean-Paul Pénin, Louis Salemno, Vassily Sinaisky, Hans Vonk, and Edo de Waart. James Doing has worked with many stage directors as a soloist, including Christopher and David Alden, Colin Graham, Alfred Kirchner, Harry Kupfer, Elisha Moshinsky, Herbert Neugebauer, Vittorio Patané, David Pountney, and Robert Wilson.
Member: NATS