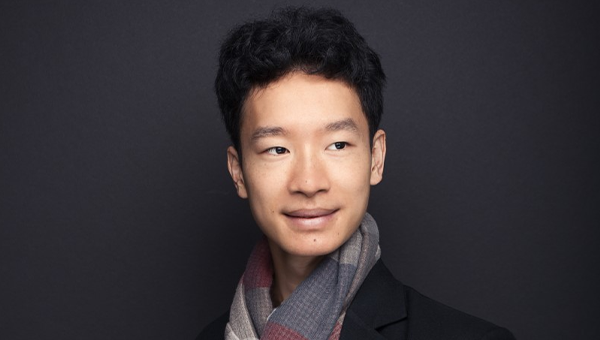 Eric Tran
Staff Pianist/Lecturer, Piano
Mead Witter School of Music
Eric Tran (D.M.A.) is a pianist-composer and teacher. He is a native of the Bay Area, CA, graduating with honors from Stanford University and receiving his MM from the San Francisco Conservatory of Music. After his piano duo with Nathan Cheung—infamously known as "Happy Dog Duo"—won 1st prize and the Abild American Music Award at the Ellis Duo Piano Competition, he went on a 2-year performance tour of the US, which included a guest artist performance at the Chautauqua Institution and a historic performance on the Pleyel Double Grand Piano. Tran moved to Madison, earning his DMA with Christopher Taylor at the Mead Witter School of Music at the University of Wisconsin–Madison, where he now serves as lecturer.
Dr. Tran has performed in Italy, Korea, China, Canada, and in 20 US states. He won multiple awards from the Wideman International Piano Competition, 3rd place from the American Prize, and invitations to the US Chopin National and Virginia Waring International. Tran was selected for a Gilmore Fellowship and has also performed at PianoTexas, Aspen, and Art of the Piano, where he worked with Jonathan Biss, Robert Levin, Leonard Slatkin, and Olga Kern. He was a guest pianist for Maria João Pires' first-ever Partitura Project in the US, where he worked with and performed alongside her.
Tran's compositions have been performed across the US, including by the St. Lawrence String Quartet and the Friction Quartet. The SF Examiner reviewed his String Quartet as having "a tendency to thwart the usual expectations…fascinating". It can be heard on Tran's album "Water" along with other original solo/chamber music.
Tran has given masterclasses and workshops for the Jacobs School of Music Young Pianists program, the National Federation of Music Clubs Conference, and for teachers in the Madison area. His scholarly edition of the Chopin Barcarolle Op. 60 has been downloaded more than 4000 times. Tran's students have won prizes for piano and composition and have gone on to pursue degrees at UC Berkeley, UCLA, and Berklee.
His principal studies were with pianists Sharon Mann, Thomas Schultz, and Christopher Taylor; and with composers Jaroslaw Kapuscinski and Laura Schwendinger. He did additional piano studies with Julian Martin, Arie Vardi, and Kevin Kenner. Outside of music, Tran is also a youth chess coach.